OUR LEADERSHIP
Azair is a family run business that cares for our communities. Our commitment to all our stakeholders is that we lead this enterprise in an honest and ethical manner, delivering results the right way.
UNGKU AZIZ
Chairman
Founder of Azair, Ungku Aziz has always been passionate about solving the social and economic issues impacting Malaysia. He has made numerous major contributions to our nation, primarily focused on education and poverty, which are dear to his heart. The impact that he has made range from: his academic work in formulating the Sarong Index, a measure of rural poverty; his idea to create Tabung Haji an Islamic Fund for Muslims to save money in order to perform the pilgrimage; to his establishment of the Malaysian Co-operation movement (Angkasa) and the list goes on.

With Azair, Ungku Aziz continues to pursue his passion for alleviating the plight of the rural underprivileged in Malaysia. Under his leadership, the ethos embedded in Azair is that we shall always speak the truth and keep our promises.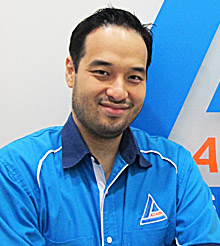 ALIF AYMAN
Managing Director
As the Managing Director, Alif's keen focus on operational excellence is paramount and this ensures the quality and reliability of our solutions are upheld. Alif utilises the knowledge and entrepreneurial skills developed from Harvard Business School to help lead the organisation. Furthermore, he makes use of the creative elements from his background as a graphic designer and producer when he worked with Astro. Alif graduated from the University of Multimedia majoring in Film and Animation.

Alif's energy and motivation drive Azair in our pursuit to expand internationally and enhance our research and development in water technology.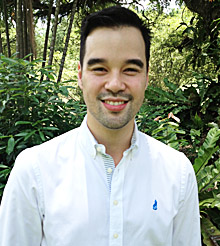 AZIZ AYMAN
Executive Director
Aziz's efforts in Azair focus on the transformation of the business into a modern social enterprise delivering high impact to a greater number of communities. His background in management consulting with The Boston Consulting Group and PricewaterhouseCoopers, has given Aziz a wealth of experience and expertise in strategy and sustainability to leverage upon. Likewise, Aziz utilises the acumen developed from his undergraduate degree in Economics from the University of Warwick and his Masters' in Entrepreneurial Management from The European Business School London.

Aziz has optimised our business model and has set ambitious goals, including our aim to be carbon neutral; nevertheless he is passionate and driven to make it happen.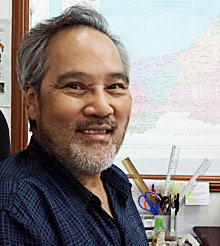 DATO DR TAWFIQ AYMAN
Director
Dato Dr. Ayman's vast experience in business and finance ensures Azair is an efficient and prudent entity resulting in our long-term viability. Dato Dr. Ayman obtained a Ph.D in Finance from The Wharton Business School, University of Pennsylvania. Dato Dr. Ayman brings extensive knowledge from his 35 years in the finance industry, where he held senior positions in local and foreign banks.

Dato Dr. Ayman's insights and advice drive many key strategic decisions in our organisation, which ensure the best outcome for the communities we work with.