AZAIR AT A GLANCE
Azair is a social enterprise focused on changing the lives of communities that do not have access to the basic necessities of life : Water + Energy + Sanitation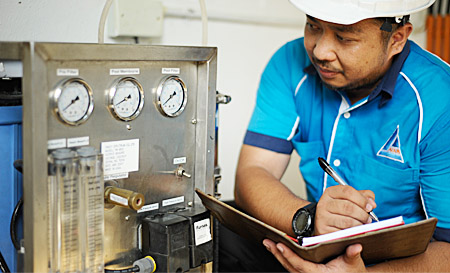 We design, build and maintain infrastructure that provides the basic necessities for life
We provide effective and sustainable water + solar energy + eco-sanitation solutions to poverty stricken rural communities
We have been working with rural communities in Malaysia for more than 20 years
We operate in the toughest environments, such as the jungles of Borneo, where there are no roads, signs or even addresses
Our team is a 150 men and women strong and it is growing
We have installed over 1,000 water solutions, which provide ~4 million litres of water each day
Our solutions have helped over 100,000 villagers
OUR WINNING FORMULA
Azair has and continues to make an impact in rural communities in order to transform the rural landscape by focusing on 3 fundamental principles: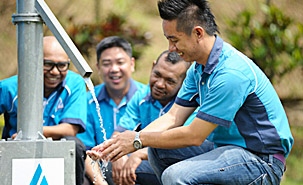 Providing the Essentials
We design, fabricate and install independent water + energy + eco-sanitation solutions in remote locations. Our innovative solutions are reliable, sustainable, cost effective, environmentally responsible and of impeccable quality.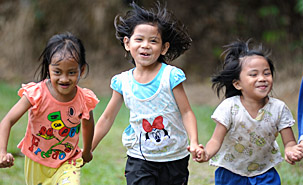 Making a Difference that Lasts
We build long-term relationships with the communities by maintaining the solutions we have installed to ensure its quality and reliability. We go beyond just a business and explore avenues to get involved with the community by lending a helping hand.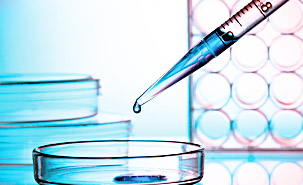 Continuous Improvement
Azair develops cutting edge technology through our in-house R&D to continuously improve our solutions in order to become more effective, efficient and user friendly. We are passionate to learn and look to partner with like-minded organisations to grow and generate a greater impact.